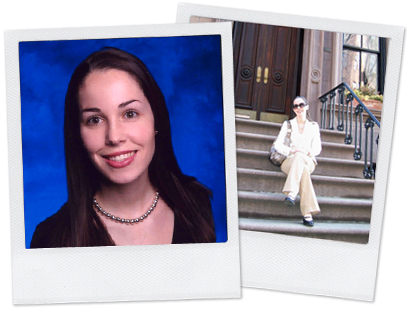 Jessica Hamlin was born and raised in Southern California and currently lives in Pasadena, a lively, historic city that she falls more in love with every day.
Currently, Jessica frequently fills in as a web producer for KPCC, NPR's Los Angeles-based affiliate station, where she writes and edits articles and updates the site. She has also served as KPCC's social media producer and a digital producer for the popular show Take Two.
Passionate about health and nutrition, Jessica is a graduate of the Institute for Integrative Nutrition and loves finding healthy topics to cover.
From Nov. 2010 to Aug. 2013 Jessica was a Local Editor for AOL Patch news websites covering Pasadena, Altadena and San Marino. She managed the sites; recruited and managed freelancers; created and posted original and aggregated content; and updated social media for the local news sites daily. Jessica and her San Gabriel Valley Patch colleagues won an LA Press Club Award in 2012 for their breaking news coverage of the powerful winter 2011 windstorm that hit the area.
Jessica has also written on a wide variety of topics for publications including Pasadena Weekly, Eater LA, LA Downtown News, LAist, Arroyo Monthly, Pasadena Magazine, EAT: LA, and Beacon Media's Pasadena Cosmopolitan and Arcadia, Monrovia, and Sierra Madre Weeklies. She also wrote for "Thirsty? Los Angeles", a local drinkery guidebook.
Please contact Jessica regarding opportunities in writing, editing, social media, health and more or if you have questions or comments. Thank you for stopping by!